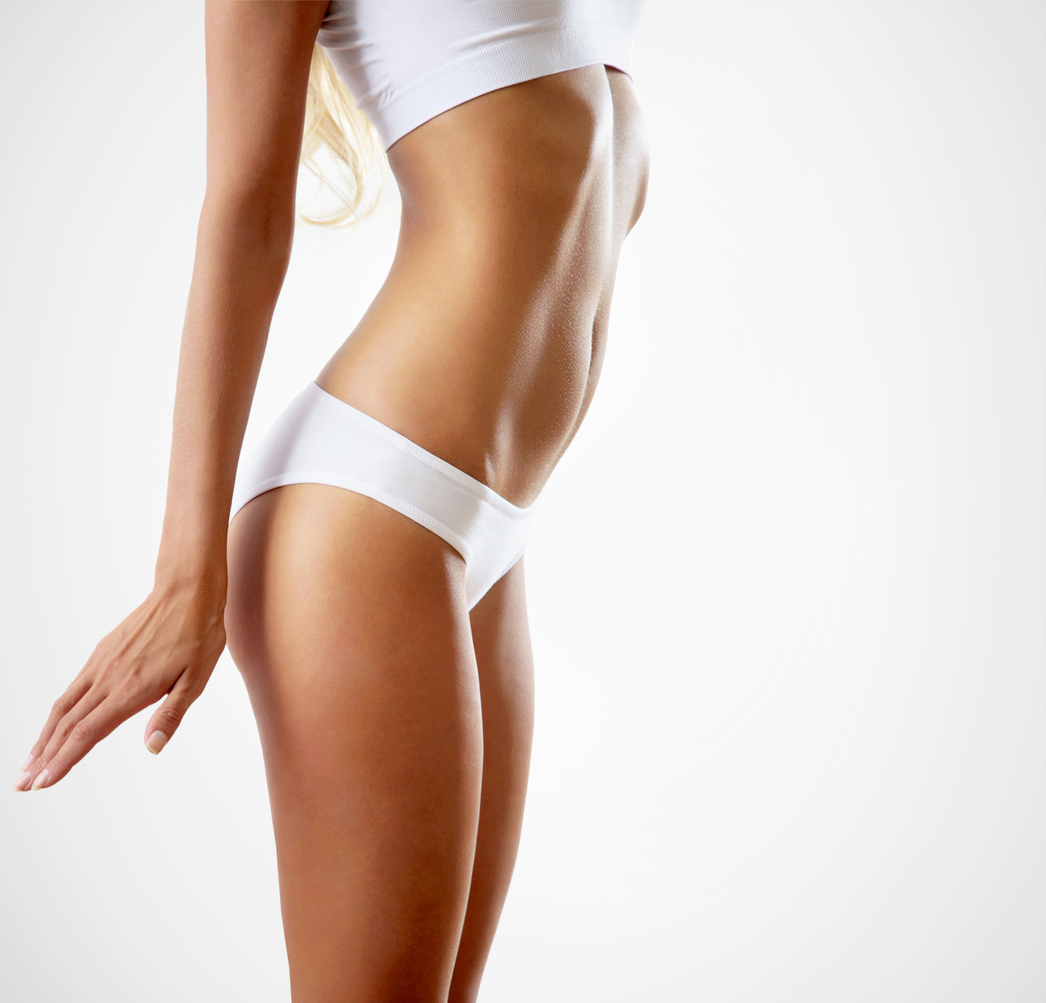 Are you a good candidate for a Tummy Tuck?
We may not always think of it this way, but skin is the largest organ in the human body. Skin has many incredible capabilities, from healing itself when it's injured to protecting our more-delicate inner workings, but sometimes its ability to "bounce back" into shape after pregnancy or rapid weight loss isn't perfect.
While diet and exercise are typically key to a flat abdomen, surgical procedures like abdominoplasty, or "tummy tucks," can help patients with stubborn fat and excess skin achieve more contoured cores. If you are considering a Tummy Tuck, here's 5 Things Dr. Garramone would like you to know about Tummy Tuck Surgery.
What's the surgery like?
The exact procedure varies depending on factors like how much excess skin and fat will be removed and whether or not the abdominoplasty is being performed in conjunction with other procedures.
A traditional tummy tuck begins with an incision being made from hip to hip along a patient's pubic hairline. It's through this initial incision that abdominal muscles are tightened and excess abdominal fat is removed with liposuction. A second incision is then made around the navel, which allows for skin to be stretched over the abdominal structure and the excess skin to be removed before the navel is repositioned. Incisions are then closed with sutures or skin adhesives.
For patients seeking less correction, a less invasive tummy tuck can be performed that doesn't include any tightening of abdominal muscles or incisions around the navel. For patients seeking more correction, an extended procedure can be performed to remove excess skin in the upper hip area.
What's the recovery period?
While the recovery period is slightly different for everyone, patients should arrange to have someone to help care for them for at least 48 hours after surgery and then plan to spend a good two weeks away from work and other commitments.
Your incisions will be dressed with bandages and you might have a small drainage tube inserted under under your skin to prevent excess fluid buildup. You should also expect to wear a compression garment to reduce swelling and help your body adapt to its new shape. Swelling and bruising typically subsides in about a month, though can take as long as six months. Maintaining a healthy diet and staying hydrated can aid in reducing swelling.
While some amount of scarring is unavoidable, it's generally able to be hidden almost if not entirely by a bathing suit or underwear. Proper care during the recovery process can greatly reduce the appearance of scars.
Am I a good candidate?
The best candidates for tummy tucks are people who are at a stable weight that they are going to be able to maintain post surgery. If you're thinking about having the procedure after losing a significant amount of weight but are still planning on losing more weight, it's best to wait until you reach your goal weight. The same is true for women who are interested in having the procedure post pregnancy — it's best to only consider abdominoplasty when you're finished having children.
Another important thing to consider is whether you smoke or not. Abdominoplasty is not recommended for people who smoke because of the degree that smoking restricts blood flow and negatively impacts a person's ability to recover after surgery.
What are some of the risks associated with abdominoplasty?
Abdominoplasty carries the same risks as other forms of surgery, including infection, scarring and decreased skin sensitivity. These risk factors are compounded for patients who are already experiencing other adverse health conditions, so it's very important to work with an experienced, board-certified plastic surgeon, like Dr. Garramone, who can help you make the best decision regarding whether or not you are a good candidate for the procedure.
If you are a good candidate for the procedure and decide to have the surgery, it's also important to pay close attention to all of the instructions you'll receive from Dr. Garramone about the recovery process and postoperative care.
What's the difference between tummy tucks and other body contouring procedures like liposuction?
While body contouring procedures like liposuction are regarded as being less invasive and effective at removing excess fat, they are limited in their ability to help patients who have an excess amount of sagging skin in the abdominal area. Traditional abdominoplasty procedures also focus on tightening weakened abdominal muscles, which can have a further slimming effect that cannot always be achieved through fat removal alone.
No matter what your aesthetic, Dr. Garramone offers a full range of cosmetic surgery services to clients in the Fort Myers, Cape Coral and Naples area. He has helped patients achieve the bodies they want with a variety of surgical treatments, including abdominoplasty. Call our office today at 239.482.1900 to schedule your consultation. Look your best and feel your best!