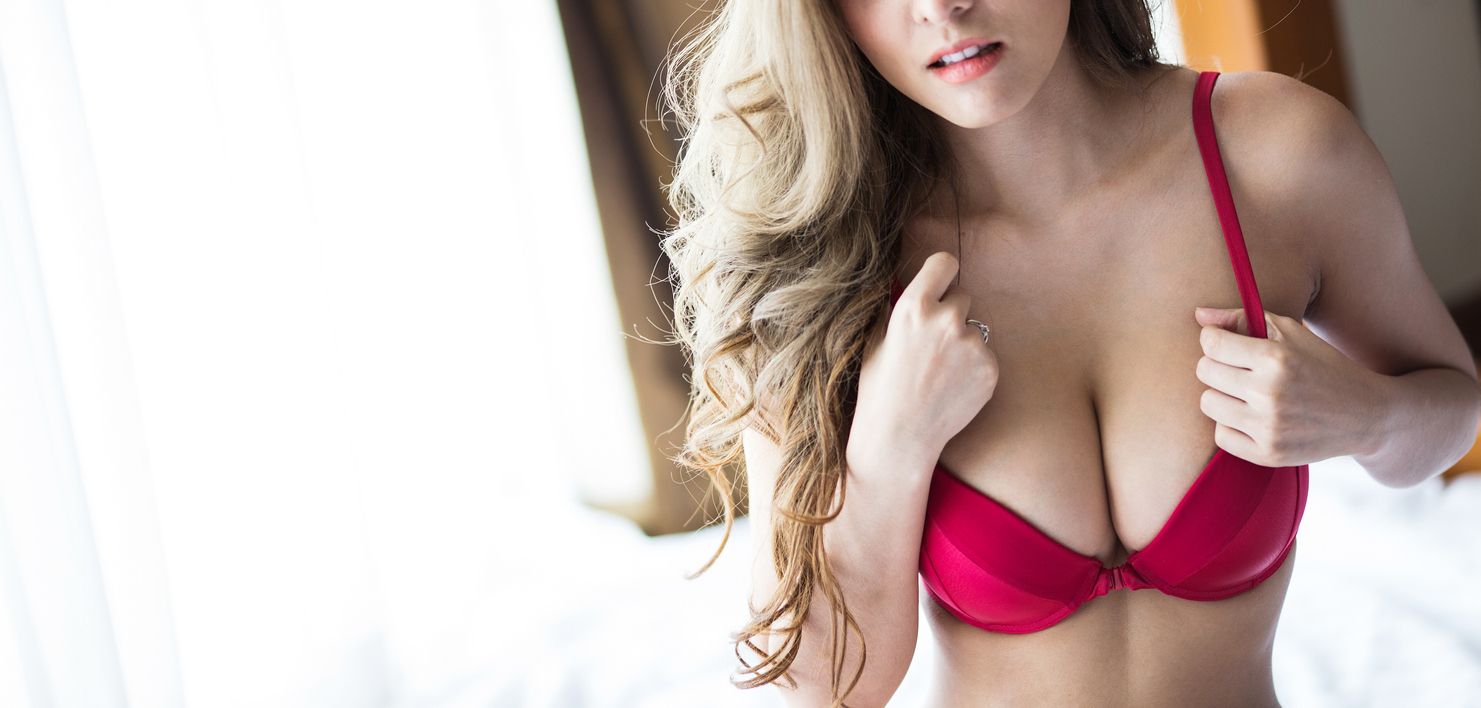 Dr. Garramone provides breast implants and augmentation consultations in his Fort Myers office which serves the Naples, FL area as well. There is perhaps no plastic surgery procedure more personal or that holds more promise for enhancing a woman's self-image than breast augmentation such as breast implants, breast lifts or breast reductions. Breast augmentation procedures offer not only cosmetic benefits but health benefits as well.
Breast augmentation, also known as augmentation mammaplasty allows women who are dissatisfied with their breast size to achieve a more personally pleasing dimension and shape. A breast augmentation is ideal for patients who want to restore breast size and fullness after pregnancy, breastfeeding, or weight loss.
Breast augmentation is consistently one of the most common plastic surgery procedures performed nationally and one of the most common procedures performed in Fort Myers by Dr. Garramone. Patients having breast augmentation are consistently some of the most satisfied patients in his practice.
Types of Breast Implants – Saline vs Silicone Gel Implants
One of the primary decisions to make before this procedure is the type of breast implant and size of the implant. Our Fort Myers Plastic Surgery Practice uses both saline and silicone gel breast implants. Silicone gel implants were approved by the FDA in late 2006 for use in patients desiring a breast augmentation. Before that, their use was limited only to reconstructive procedures in the United States. The advantage of these implants is that they feel more natural than saline. Silicone gel breast implants also tend to wrinkle and ripple less than saline implants. Our Fort Myers Plastic Surgery practice is now using silicone gel implants in the majority of our breast augmentation patients.
New 'Gummy' Implants
Natrelle INSPIRA® round gel breast implants are designed for increased fullness and a soft feel. They have been given the nickname "Gummy" because when cut in half, the implant is stable and retains its shape, much like the candies.
Many advocates of "gummy" implants believe they look and feel more like natural breasts, and they are safer than other types of implants because they have a lower rupture rate.
Breast Implants Surgery Procedure
The shape and size of a woman's breasts before breast implants surgery will influence both the recommended treatment and the final results. During the procedure, a small incision may be made either under the breast, around a portion of the areola, or in the armpit. The breast implant is inserted either under the breast tissue but above the underlying pectoralis muscle – or under both the breast tissue and the muscle. The incision is discreetly closed with tiny sutures designed to be inconspicuous. The best surgical approach for the insertion of implants is determined during the patient's consultation and depends on your preferences, your anatomy, and Dr. Garramone's recommendation.
Depending on which procedure is utilized, breast augmentation is performed most often under sedation and local anesthesia on an outpatient basis. Regardless of the procedure, most women return to their usual activities, including work, within one week of the breast augmentation. Strenuous activities should be avoided for two to four weeks. Breast augmentation surgery can be combined with other procedures – most often body contouring procedures on the abdomen like a tummy tuck.