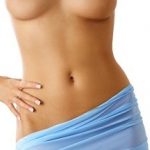 Getting SmartLipo to Lose Those Unwanted Inches
There is nothing better than a healthy diet and a consistent exercise routine for gaining a sculpted well-toned look, but there are some cases when stubborn deposits of fat refuse to budge despite all your efforts.
Retaining a large amount of fat in specific areas of your body is not just a lifestyle problem. Age, genetics, and hormonal issues are also major contributing factors. But that is no reason to worry or to throw in the towel. There are ways to solve this issue and one of the most popular methods of removing stubborn fat from difficult body parts is through SmartLipo.
Use Liposuction to Get Rid of Unwanted Fat
We have all heard of liposuction, a common surgical procedure used to remove fat deposits from the body, that are otherwise difficult to burn away through normal means. For this process, the areas where fat is to be removed is marked and the patient is put under local or general anesthesia.
A thin hollow tube called a cannula is inserted into the incision and with the help of a suction device, the fat is then removed. It is the liquefaction process of fat which is unique to each type of liposuction.
In the traditional method of liposuction, the fat is dislodged through either steady manual back and forth movements or motorized vibrations of the cannula. There are other methods as well where this is done through the injection of a saline solution mixed with medications (called tumescent liposuction) or by using ultrasonic sound waves (called ultrasonic liposuction). But the "smart" way to melt away the fat is the SmartLipo way. By using laser technology for lipolysis, the results obtained are far better.
When performing the SmartLipo technique, your plastic surgeon will insert a very small cannula with a laser fiber into each of the locations where liposuction is to be done until the depth where fat cells are present. Laser beams of low energy are delivered into the fat tissues directly in a controlled manner such that only those tissues rupture. The liquefied fat is then drained through the cannula.
The Many Benefits of the SmartLipo Technique
The advantages of SmartLipo include:
• The smaller size of the cannula used in SmartLipo when compared to the one used in the traditional technique means a smaller incision. In turn, this in less visible surgical marks, less pain, a and faster recovery.
• Smaller pockets of fats can be addressed without causing excessive damage to the surrounding tissues.
• Once the fat is removed by liposuction, unless the skin is elastic enough there will be loose sagging skin, but with the SmartLipo technique, the laser used stimulates the production of collagen and elastin proteins that form the framework of the skin making it supple and firm. As a result, the skin tightens after SmartLipo, giving it a firmer and more youthful appearance over a period of time.
• Laser cauterizes the smaller blood vessels and capillaries so there is very little bleeding, swelling, and bruising.
• It can be performed under local anesthesia.
• The downtime and discomfort during recovery is much less for SmartLipo.
Contact Our Office
SmartLipo is a great way to obtain that slim figure and perfectly contoured body you have always wanted. If you're interested in learning more about the surgery, contact our office to schedule an appointment with board-certified plastic surgeon, Dr. Ralph Garramone today!