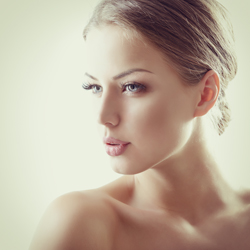 The Surgical Solution to a Misshapen Nose
The nose is one of the most prominent features on your body. When the nose is misshapen, it can affect your appearance and also cause breathing problems. If you are not happy with your nose's shape or size, you can correct it with surgery. Rhinoplasty, also known as a nose job, is a very effective way to correct aesthetic nose problems.
Details About Rhinoplasty
Rhinoplasty is the cosmetic procedure that can correct the shape of your nose. It is very useful in making the nose more proportionate to the rest of your facial features. It can also correct any structural issues inside the nose that affect how it functions, resulting in improved breathing capabilities.
It can be done if your nose is too small or large in size or protrudes in an unattractive manner. If the nose is crooked or not properly aligned into position, a Rhinoplasty can help correct the problem. Whether your nose is misshapen due to an injury or you were born with a crooked nose, rhinoplasty is an effective solution for these problems.
There are different types of techniques used to perform a rhinoplasty surgery. Each procedure addresses the specific needs of each individual patient. If you wish to reduce the protruding nose tip or make it more proportionate to your face then reduction rhinoplasty may be helpful for you. There are other procedures that specifically work on aesthetics, reconstruction, or post-traumatic surgeries.
Depending on your requirements, your doctor may choose an open or closed technique to perform the surgery. In a closed procedure, the incisions remain hidden inside, but if your doctor needs to access more cartilage to efficiently perform the procedure, the incisions may be made on the outside of the nose.
Your doctor will decide on the ideal technique and the procedure based on your needs and expectations. Before you are deemed a good candidate for the procedure, you will need to provide your doctor with your medical history. If you are in good general health, your doctor will clear you for the procedure.
There will be instructions that you will need to follow before and after the procedure. You will be required to stop using certain medicines that can increase the risk of bruising and bleeding. These can include pain or anti-inflammatory medicines. You will also need to stop smoking and cut back on alcohol for a few weeks before and after the surgery to minimize internal bleeding risks during rhinoplasty.
After the Procedure
You will see significant results as your nose heals. It will appear more refined and proportionate to the rest of your facial features. The results are long lasting and beautiful.
Recovery from rhinoplasty takes place over several weeks. As the healing progresses, you will be able to see gradual changes happening in your nose. A splint is put in place right after the surgery to support the new nose structure. You may experience some discomfort, but if it becomes too much, your doctor can provide you with the appropriate pain medication.
Contact Our Office
If you want to have noticeable improvements in the structure of your nose, a Rhinoplasty is the solution you've been looking for. Contact our office to schedule a consultation with Dr. Ralph Garramone, a board-certified plastic surgeon, where you can learn more about the procedure.